Building Relationships
Our Approach
Based in Rhode Island, Martone is a recognized leader in managing complex construction, historic restoration, painting and coating projects across a range of commercial, industrial and residential applications.
Since our founding in 1996, Martone has developed exceptional, multi-year, and multi-project relationships with some of the most respected names in New England.
It's an honor that we've earned by listening to the unique needs of each client, upholding a company-wide commitment to excellence, and delivering superior customer service.
Throughout, we focus on your best interest while applying technical expertise to help you surpass your goals.  We're guided by the belief that we measure our success by yours.
Meet Mike
Our story, like many successful service organizations, evolves from the personal characteristics and achievements of our founder Michael Martone.
What drives Mike is surprising people with unexpected results. Mike thrives when he's solving challenges.  He been this way since he was a kid – but, the real sparkle in his eyes surfaces when he answers a complicated problem for someone else. Meet him once, and you'll see it's in his DNA.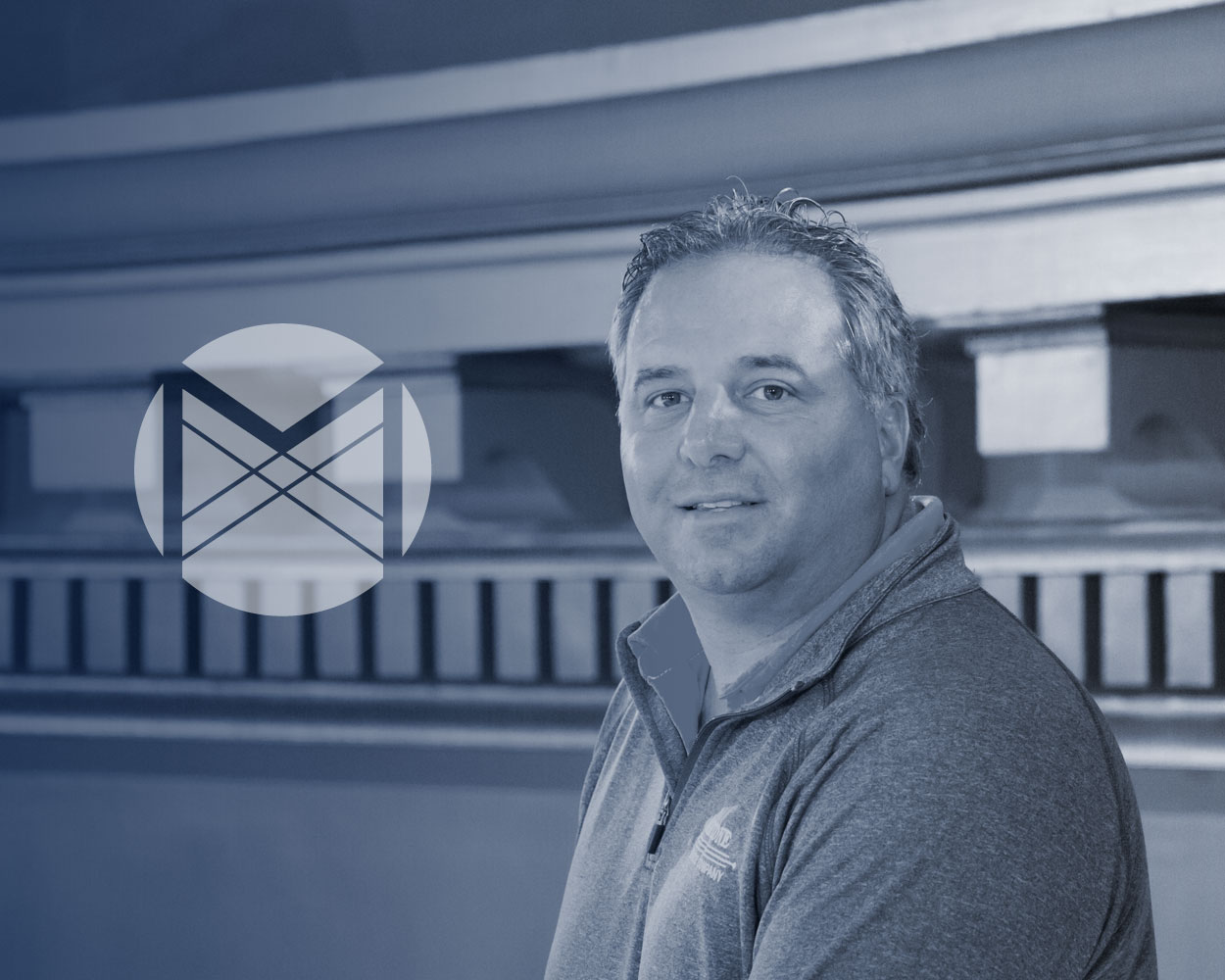 Mike's signature trait is the foundation of our company ethos, and has played a powerful role in shaping our people and our culture.  Our team offers a diverse range of talents, project experience, and certifications – focused on one common mission.  We strive to exceed customer expectations above all else.
Continually expanding capabilities to meet our clients' needs
Our Company
Our company's origin traces back to Mike Martone's decision to open a part-time painting service during his undergraduate years at the University of Rhode Island.  True to form, Mike's signature industriousness and creativity quickly distinguished him in the market, and a thriving business was born. Martone was formally incorporated several years later, in 1996, at the encouragement of his clients – many of whom are still with us, and continue to be a source of inspiration.
Today, Martone is respected throughout New England as one of the preeminent construction, historic restoration, painting contractors in the region.  We've grown, continually expanding capabilities to meet our clients' needs and help them better protect, maintain and enhance the value of their building assets and homes.  As we look to the future, we combine our passion for building our clients' success, with a thirst for new technologies and creative approaches, to help expand their view of what's possible.
Celebrating excellence
AWARDS
We are proud of what we've accomplished in partnership with our clients, and honored
that our work has been distinguished for excellence within the industry.
An uncompromising commitment
SAFETY
We believe that maintaining safety across our projects is the most the vital thing we do.  So, we've made an uncompromising commitment to safety education and training for our team. All on-site team members are OSHA certified, and we develop a detailed safety plan and job site hazard analysis for every project, often exceeding OSHA standards.  From requiring steel toe boots, hard hats and safety glasses – to using negative air filtering machines to protect air quality – to frequent, randomized site visits by our Project Safety Officer… safety is at the heart of what we do.  We're dedicated to ensuring the well-being of your people, customers, and visitors… and our own.